Animal model responding to ADHD therapy


Newsletter # 43
Animal models
Over 90% of adults and children living with and seeking treatment for ADHD manifest cognitive dysfunction, particularly impairments in attention, working memory and executive function which provides support for a cognitive rather than psychomotor basis of ADHD pathology.
Current animal models for ADHD feature psychomotor behavior impairments (impulsivity and hyperactivity) but do not always favorably respond to the psychostimulant drugs used for the treatment of ADHD.
NEUROFIT offers an animal model of cognitive deficit in which ADHD medication drugs (methylphenidate, amphetamine and atomoxetine) fully restore cognitive performance.

The model implements pharmacological alteration of central cholinergic system implicated in ADHD pathology 1,2.
Graph showing the beneficial effect of different doses of :
Methylphenidate (Ritalin ®), Amphetamine (Adderall ®) and Atomoxetine (Strattera ®) on induced cognitive dysfunction in mice.
We would be more than happy to discuss with you about your projects and the services we can propose following your needs.

References:
1. Central nicotinic cholinergic systems: A role in the cognitive dysfunction in Attention-Deficit / Hyperactivity Disorder? Behavioural Brain Research 175 (2006) 201-211
2. Decreased binding capacity (Bmax) of muscarinic acetylcholine receptors in fibroblasts from boys with attention-deficit/hyperactivity disorder (ADHD). ADHD Atten Def Hyp Disord (2013) 5:267-271
Get in touch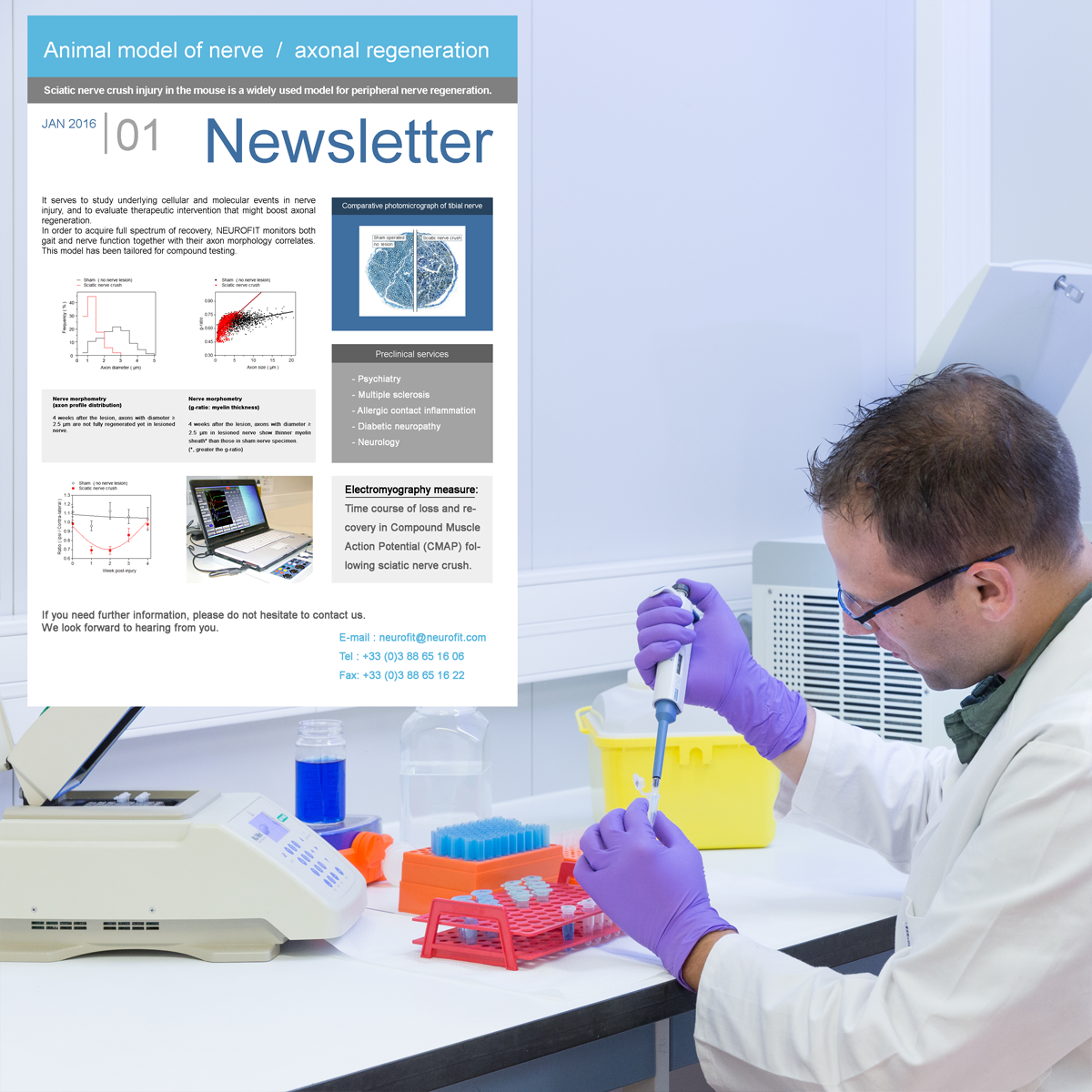 NEUROFIT offers a range of validated in vitro and in vivo screening tests for psychiatry and neurology.
If you need further information, please do not hesitate to contact us, we will reply within few days. Custom protocol

On a regular basis we distribute newsletters with scientific information on our research services. If you wish to receive these, please :